RAILWAY STATION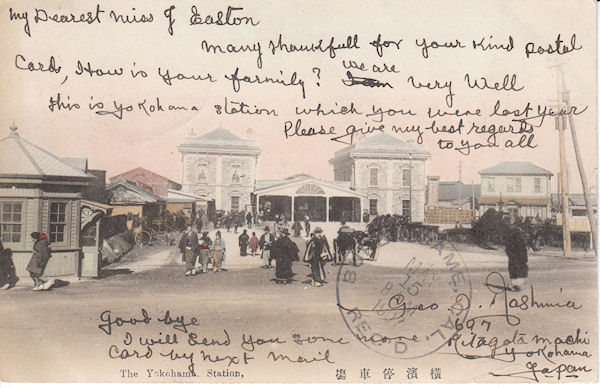 This is the first railway station opened in 1872. The postcard are send in May1907. The sender used the picture side for the message- writing on the back was first alliwed from 1.October 1907 after this card was send.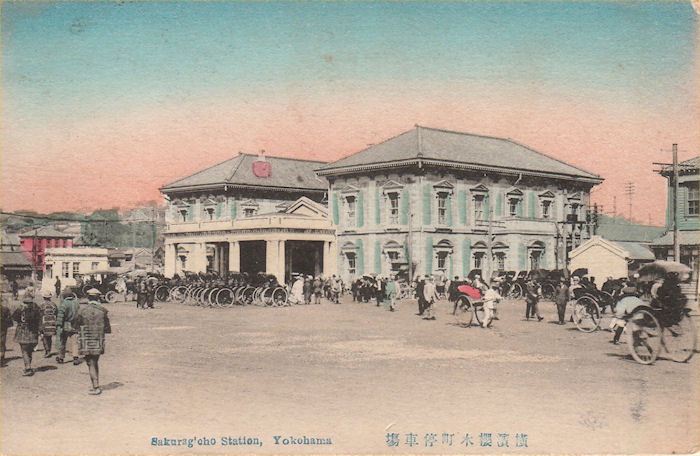 The Sakuragicho station with many rickshaws. The same station as above but with a new name when Yokohama station was moved.
The new Yokohama station from 1915 buildt in bricks. This station was not a end station but the train at the Tokaido line could go through this station.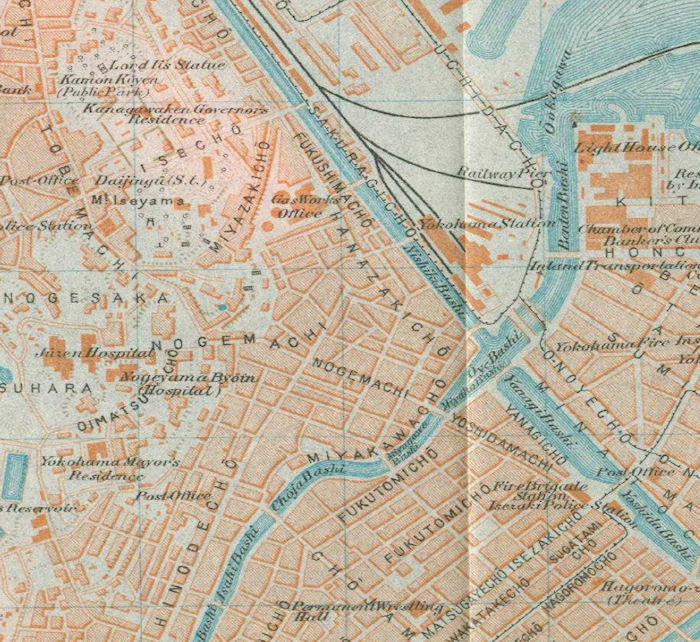 On the map can the original Yokohama station be seen.
Later