NOGE HILL
Information from the Official guide 1915:
Nogeyamais fast growing in popularity as a residential quarter for well-to-do Japanese. The Iseyama Daijin-gu, a Shinto temple high up on the hill, commands a wide and fine prospect and is a popular resort with the people of the neighbourhood. The temple precincts contain a large number of cherry and maple-trees. On Iseyama stands the statue of Li Naosuke, the chief minister of Shogun lyemochi, who with indomitable will and far-seeing statesmanship proclaimed the opening of Japan amid the fierce turmoil of political enmity and in consequence met with a tragic death at the hands of assassins near Sakurada-mon, Tokyo, in i860. In grateful-remembrance of his valuable services the people of Yokohama erected this statue in 1910.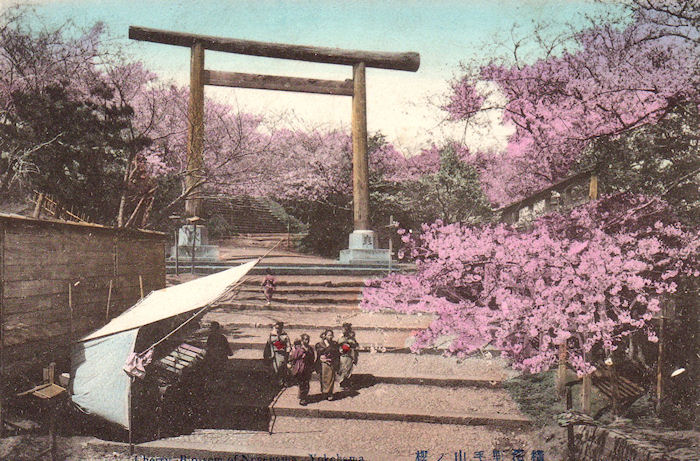 Entrance to Noge Hill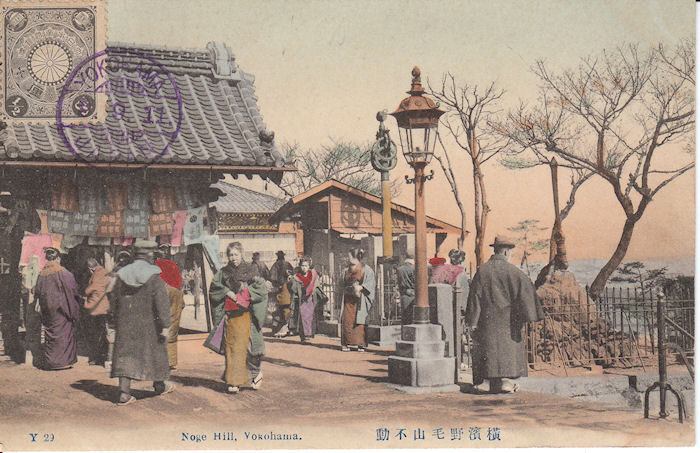 Noge hill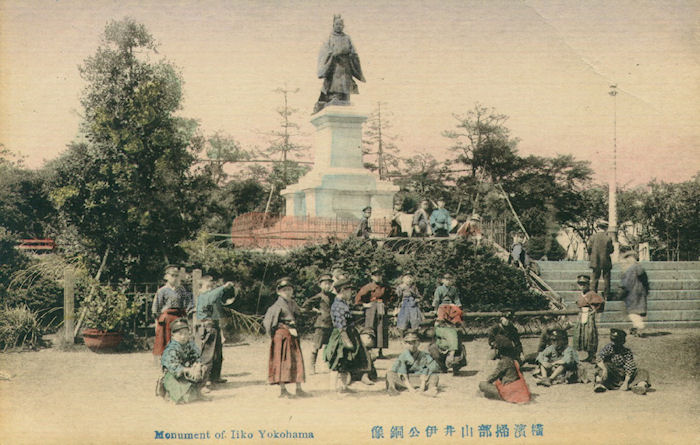 The stutue of Li Naosuke. Read more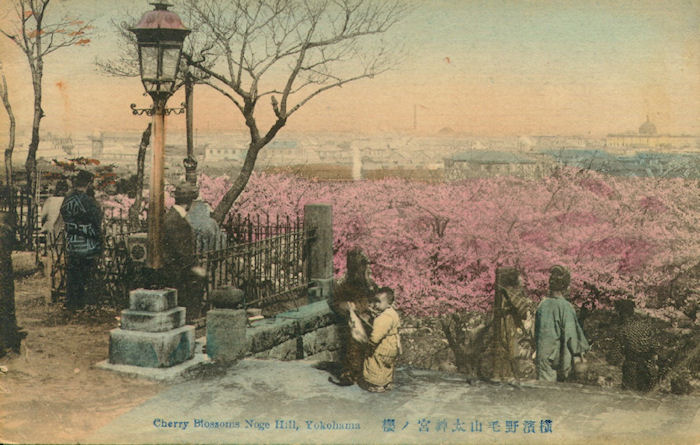 Noge hill view of the town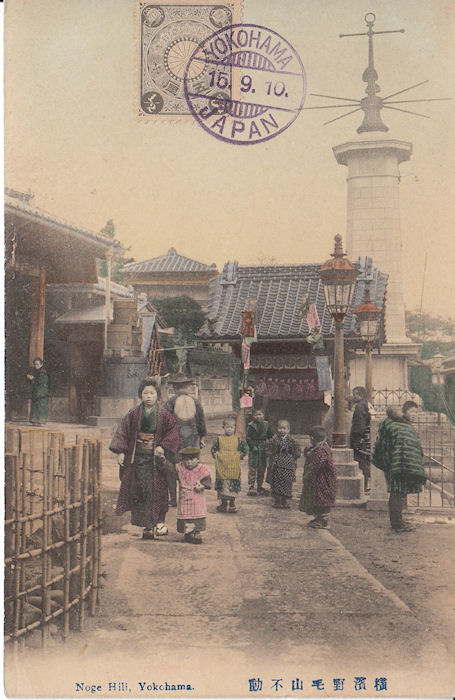 Noge hill.
Later