GRAND HOTEL
This is The information that is found in the advertising section of Murray 1903.
In the official guide from 1915 we get informatiion on number of rooms and prices:
Grand Hotel; No. 18, 19, 20, Bund - 31 single-bedrooms, 44 double-bed rooms, 11 suites of apartments, — accommodating 150 persons; Tariff (American plan), ¥7-18 (for a single-bed room), ¥ 14-18 (for two persons occupying a double-bed room), ¥ 18-20 (for single person occupying a suite), ¥ 22-25 (for two persons occupying a suite), etc.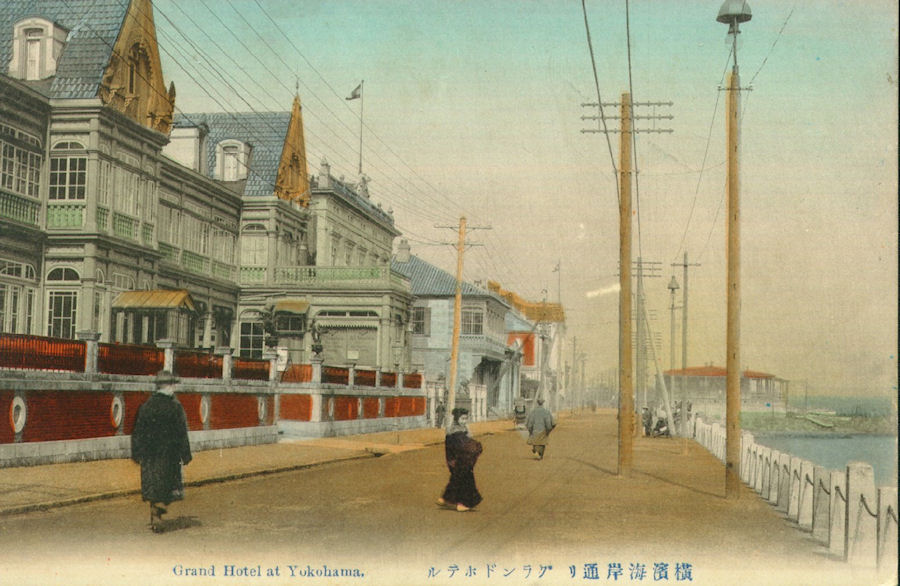 The hotel at the Bund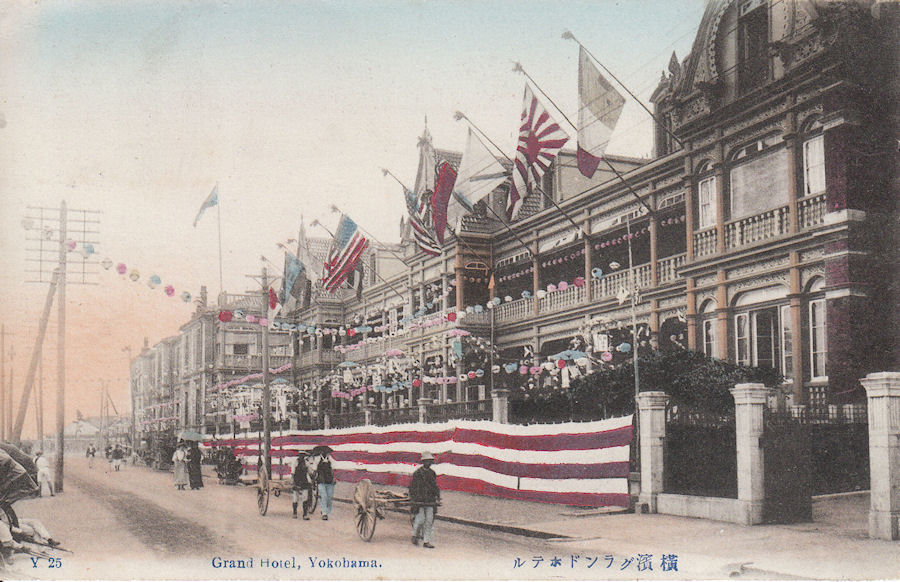 Grand hotel with flags banners and lantern - note that not all the flags has the right color. It is probably in connexion with the visit of the American Great White Fleet in 1907.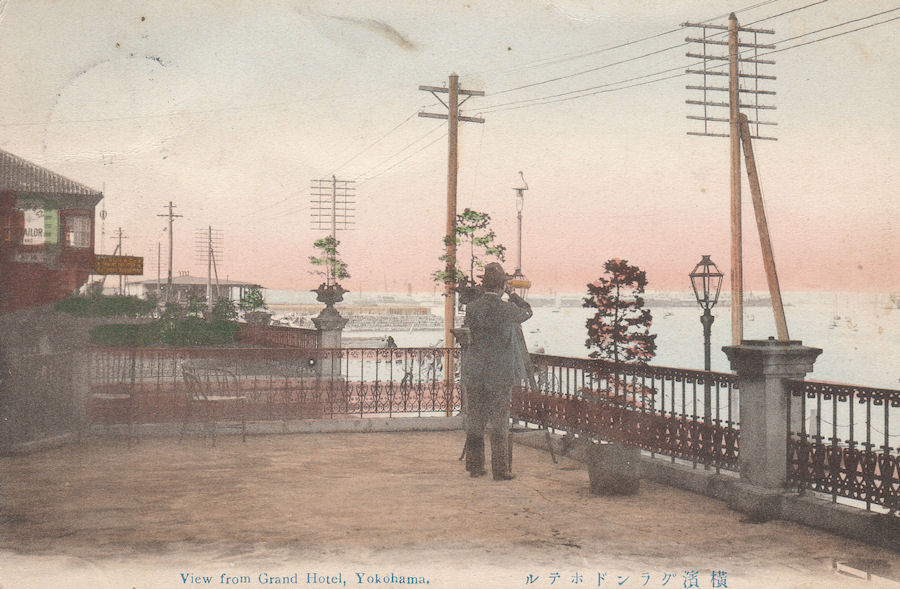 View at the harbour from Grand Hotel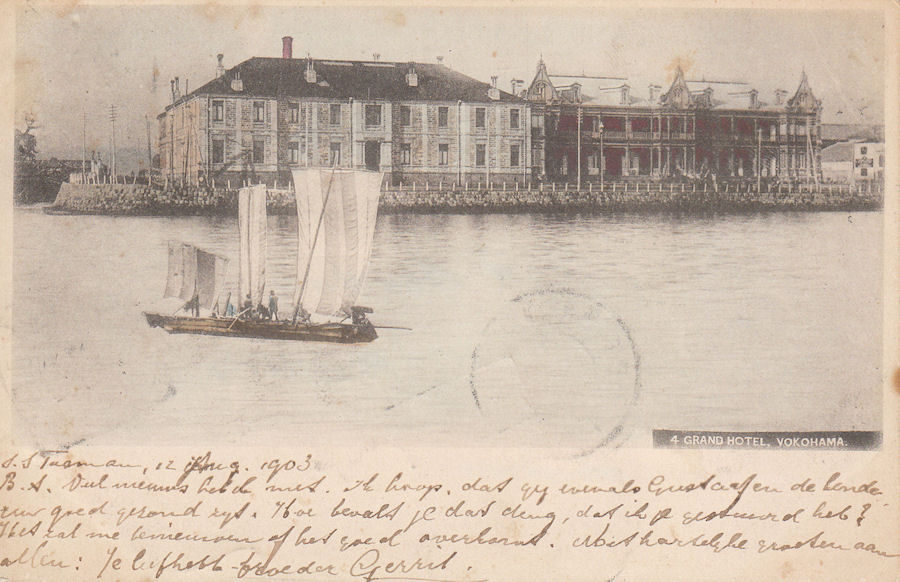 A card showing the hotel from the sea and at the left Yokohama canal.